Starlite Ballroom
The Starlite Ballroom is an elegant dining and dancing area with chandeliers and a rotating starlite mirrored ball suspended from the ceiling that reflects a myriad of colors on dancers and diners alike.
The 4,000 square foot ballroom with a 30′ x 60′ dance floor can seat 250+ people with round tables. We can accommodate 300 with straight 8′ tables.  Located between four draped windows is a bandstand which is an ideal entertainment center for live music or a DJ.
Access to the entire area is through a private entrance that faces the parking lot. A handicapped ramp is in the front of the building and provides access to the Starlite Ballroom.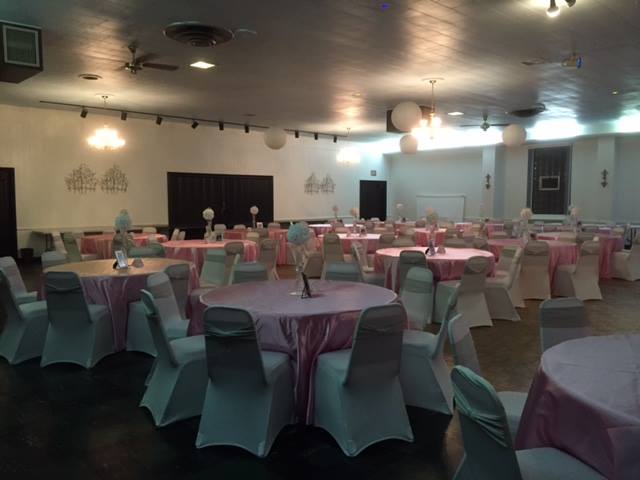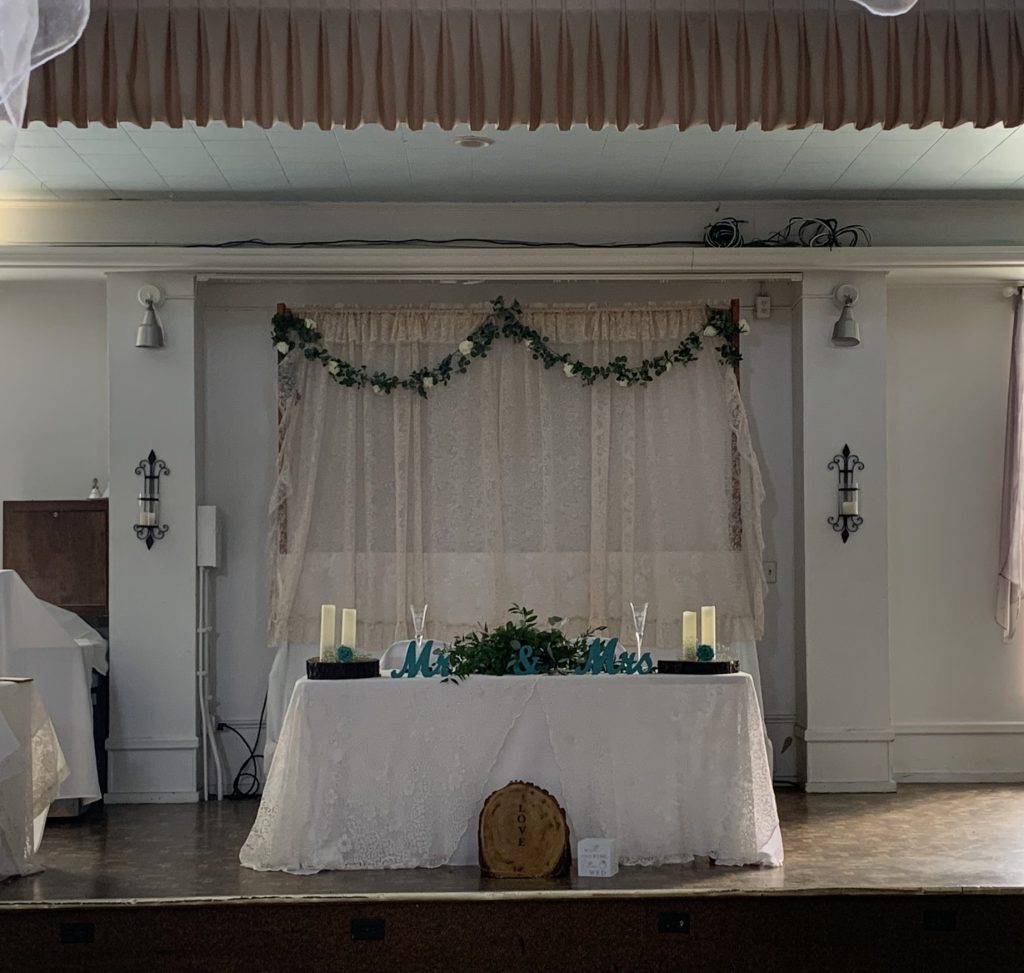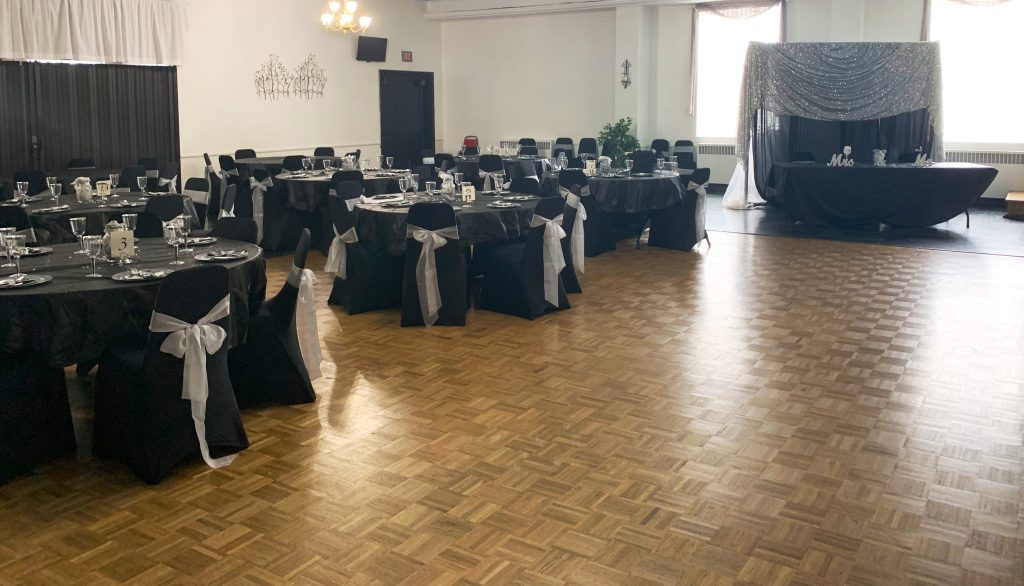 The Starlite Ballroom rental fee is $350.00 to $500.00 + $200.00 security deposit depending on the type of function and day of the week. Accommodations for Approximately up to 300 people (250 comfortably for weddings). More if a dance floor is not needed. We have both round tables and straight tables which may be used to accommodate your needs.